I'd be lying if I said that I don't complain when my phone signal isn't strong enough or my internet speed has dropped off. We're getting increasingly reliant on improved technology. As consumers, we're constantly demanding faster speeds, the latest iPhones, and all the benefits and trappings of modern day living. But what are the costs? Who and what are paying the price? I firmly believe it's our health and the environment.
I'd only just blogged about the deforestation problems BBQ charcoal is causing when I heard that 50% of the mature trees (some 17,500) lining the streets of Sheffield are being culled. Why? It's part of the Council's bid for the Government's 5G Urban Connected Communities Project. 
Sheffield Council's dismal, deceiving deception
Ask the Council in Sheffield why half its trees are being cut down and they'll tell you it's because they're dangerous, damaged, dead or dying… and discriminatory. I happily accept trees die, become damaged or diseased, and can become dangerous, as a result.
What idiot dreamt up the discriminatory bit? How does a tree discriminate? Perhaps Sheffield Council can't afford a dictionary. They can have this one on me…
Discriminatory: adjective
Making or showing an unfair or prejudicial distinction between different categories of people or things, especially on the grounds of race, age, or sex.
Synonyms: prejudicial, biased, prejudiced, preferential, unfair, unjust, invidious, inequitable, weighted, one-sided, partisan
Ah! I've got it now. They're talking about themselves. It's the council that's biased and prejudiced because those oxygen and life-giving trees are going to interfere with their 5G plans and their big share of Government money!
By the way, don't waste your time asking Councillor June Dore, the Leader of Sheffield Council. The BBC tried and she said she was too busy to answer. One of the presenters on Radio Sheffield tried too. Councillor Bryan Lodge lied through his teeth saying cutting down 17,500 trees wasn't in the plan. Ahem … what about that vital whistle-blowing piece of paper that said it was, Councillor? You know. The one in black and white for all to see.
So why cut down Sheffield's trees?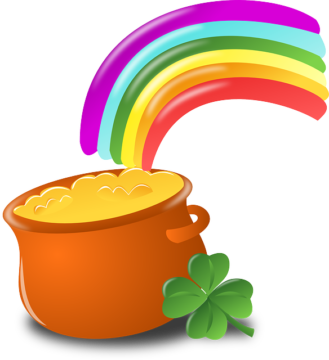 That one's simple. The trees will get in the way of and block the 5G microwaves. So if Sheffield is to get a slice of the 5G action, the trees have to go. Sheffield and Rotherham Council are pitching for a share of Government money worth around £200 million to test 5G. Except the cost of doing this is £2.2 billion! Private contractors Amey, is not only responsible for maintaining Sheffield's roads, but also for felling the trees. It seems the roads are currently being neglected, though. Amey, clearly, must be the only people ever to have found the pot of gold at the end of the rainbow.
5G and the big health debate
Opponents say there are huge health risks associated with 5G. Proponents will tell you it's harmless. So which is it? That one's way above my pay grade, I'm afraid, but I can tell you that it scares me witless.
Existing Wi-Fi uses microwaves to transmit voice or data, but 5G will use even more extreme frequencies. Hundreds and thousands of new transmitters will be built in every neighbourhood. Estimates say that's one transmitter for every two to ten homes. Do you have any choice in this? No, of course you don't. You can't stand in the way of progress. Even if it kills you.
If that's not scary enough, did you know 5G is used in weapon development? It's used in weapons for crowd control. These cause a burning sensation that feels like your skin's on fire. And they're going to build these transmitters outside our homes? Is this the legacy future generations have to look forward to? Super-fast technology. But will anyone live long enough to use it?
The bottom line is I don't know. Nobody knows. It is simply supposition because this technology has not been around long enough for anyone to tell whether it's harmful or not.
Arresting instead of representing their constituents
Needless to say, this tree culling has sparked huge debate and protests. Trees are being cut down under cover of darkness. Police are knocking on doors in the middle of the night to evacuate the homes while the work goes on. Barriers are being erected round the sites and private security companies can 'use reasonable force' to remove protesters from behind the barriers.
Tempers are frayed on all sides and it seems to me that the police are the piggies in the middle. What sort of crazy mad world do we live in? Police, like the NHS and every other central Government agency is stretched to breaking point. Who is paying for this lunacy to be policed? The Council? And where does there money come from? From the very people the Council is busy arresting and prosecuting, when they should be representing their interests, instead.
I'm all in favour of progress, but why can't someone see we need to fix the resources we already have? Resources like the NHS which is crying out for help. Instead we're going to cripple them even more with the potential health problems we're likely to experience as a result of 5G.
Our rail network's another example. The infrastructure was decimated in the 1950s and 60s. Now, instead of investing in our existing network and putting it to rights, those idiots in Whitehall are spending £78.5m per km building a high-speed train that will transport a small percentage of travellers. In the meantime, the rest of us wait for trains that never come.
But why am I surprised? This sort of idiocy seems to be endemic. The time has come to take a step back and question this so-called progress. If the Government wants to invest in mobile networks, what about sorting out the remote areas that don't have any coverage at all. And what about all those environmental issues that are high on the agenda. Where, when, how and why does cutting down oxygen-giving trees fit in to all that?