What do you have to do in the UK to get people to listen? That's my burning question right now. Why are these unpopular and potentially health-damaging 5G experiments being allowed to continue when there is so much negative public opinion?
In case you're wondering – YES – I'M 100% AGAINST 5G. I think it's potentially very dangerous to our health and the environment. But health issues aside, I can see a huge number of other issues that are likely to follow in the wake of 5G that have conveniently been swept under the carpet of profit.
I blogged before about the destruction of trees in Sheffield. While the story about the birds plunging to their deaths in the Netherlands may or may not be true, that raised concerns too. But there isn't a day goes by without reading or hearing about another 5G protest – so why, why, why is nobody listening?
I was reading about the parents in Orkney who have removed their children from the island school because they fear their health will be endangered by the mast. The mast that has been conveniently placed on the school building. Why? It's pretty obvious to me that when it comes to any illness or disease, it's always the young and the elderly that are most at risk.
And why Orkney? I fully appreciate the huge need for faster and better communications access in remote and rural areas. Without that, businesses and individuals there cannot compete in today's world.
But the cynic in me won the day here. I think rural areas like Orkney are being targeted as good trial sites because of the small population figures.
The population of Orkney is around 22,000. According to the Scottish Records Office statistics, that includes around 6000 children and young people. Let's face it, the kids are probably more interested in the Cbeebies and updating Facebook than the health issues surrounding 5G. Forgetting the kids, that leaves around 11,000 adults on Orkney who might have an opinion on the subject.
Cunning plan, eh? Trial 5G in remote areas where there aren't enough people to complain and make themselves heard. Especially in an area with poor communications.
How much noise and fuss can such a small number of people in a remote community make? And the trial can be dressed up to make it look like altruism. Previously, remote areas have been neglected when it comes to communications. So, are we supposed to believe the Orkney trial is grounded in compassion? Pull the other one. It's got bells on. Alarm bells in this case.
And what about Glastonbury? The 5G trial there is being lauded as the ultimate festival experience. If you can find a charging point for your iPhone, that is. 5G phone technology has been linked to an increase in the number of suicides at Bristol University. Protestors have organised a petition against it and many have said they will abandon the festival completely if it goes ahead.
But what about the bigger picture? Let's look at what amazing benefits 5G is going to bring us. Apparently we're going to enjoy self-driving cars and long-distance surgery. On Orkney, it's going to be used on the inter-islands ferries and monitor wind turbines and fish farms.
What I want to know is what happens when 5G goes down? Are we going to have out-of-control cars causing major accidents and fatalities on the motorways? What risks are involved if the 5G network fails half-way through a surgical procedure?
Will the wind turbines stop working and result in power cuts? In Shropshire, researchers are trialling a self-driving tractor. What happens if crops can't be harvested because 5G has failed and nobody can drive the combine harvesters?
Even worse, dairy cattle on a farm in Shropshire are wearing collars that transmit information about their health and behaviour. 5G is also being used to automate cattle feeding and milking. Wonderful. Radio-active Gold Top.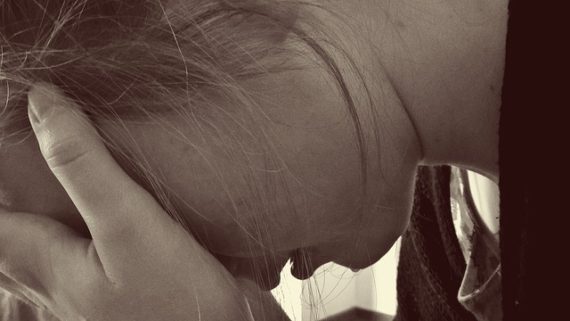 So as you see, I have many deep concerns about the safety of 5G and until there is concrete evidence of its safety, I am going to stand firm in my beliefs. And right now, I can only see it all ending in tears.