Specialist marketing services
With over 30 years commercial marketing and operational experience few know the leisure and hospitality industry as well as we do. But our expertise in the higher education and Students' Union sector is unrivalled.
As an NUS Preferred Supplier we have worked with over 30 Students' Unions on more than 45 different projects, covering a whole host of disciplines and marketing specialisms across bars, pubs, nightclubs, cafes, restaurants, food courts, retail, gyms, social learning spaces and common rooms; in fact any spaces whether commercial or not within a students' union.
Our student's union clients include: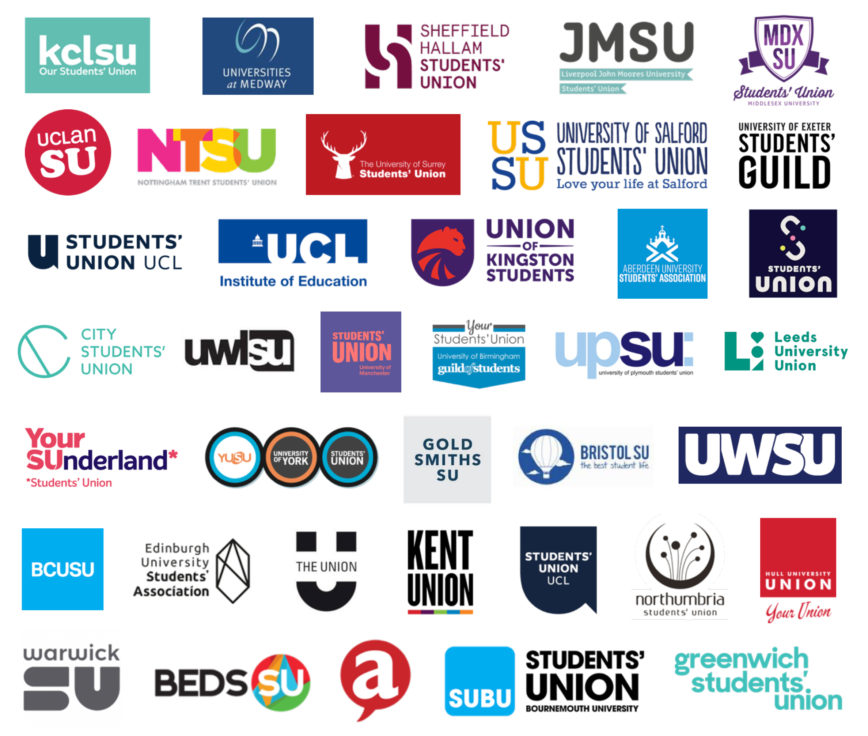 Our Students' Union services include:
Commercial services reviews

Business turn around strategy

Research and insight

Market research and food trend reporting

Marketing strategy

Retail strategy

Writing successful and robust business plans

Trustee board presentations and securing University funding

Concept development

Branding

Communications strategy

Design & build projects

Tenders

Menu development

Kitchen development

Contract negotiations with third party catering contractors

E-commerce

Sales drivers, promotional calendars and in unit operational marketing

Staff recruitment and interviews