As you've probably seen in the news, the scandal about overstated profits and Richard Broadbent's resignation has dealt another blow to supermarket giant, Tesco.
Excuse me if I don't lose any sleep over this, but I for one, am delighted to see the mighty supermarkets losing their grip on our society, our culture and our purses. The great British public is voting with its feet and as far as I'm concerned, it's a case of 'up the revolution'!
Before the supermarkets invaded Britain, meat came from the butcher, bread from the baker, fish from the fishmonger, and so on. Groceries and provisions came from the local shops, often delivered by bike – think Granville in Open All Hours with Ronnie Barker and David Jason. Village stores were the norm. In the towns and cities, 'corner' shops were at the heart of every community.
But in the 50s and 60s, the American-style shopping experience changed our lives. The British public revelled in the novelty of buying everything under one roof. As more women were combining careers with their home life and families, time was at a premium. There's no doubt supermarkets delivered a fast and more efficient way of shopping, but at what cost?
As shoppers flooded to the out-of-town superstores, the small independent shopkeepers couldn't compete. Villages lost the heart of their community as shops closed. Our high streets have suffered. Small butchers, bakers and fishmonger shops became the exception rather than the rule. And instead of serving the community, the supermarkets were able to focus on profits, gaining market share and flexing their powerful muscles.
Many small farmers and food producers have been forced out of business by supermarkets controlling prices and their unreasonable demands for products which conform. Does it matter if our carrots are curly or our apples are a uniform size and colour as long as they taste good?
In the Telegraph, James Walton, a food and grocery economist, explained why the tide is turning. Rising petrol prices mean the cost of shopping out-of-town is high, and shoppers are buying locally or online instead. Now, the 'Big Four' (Tesco, Sainsbury's, Asda and Morrisons) are being challenged by Lidl and Aldi, which often sell the same products at considerably lower prices. The shopping snobs, who previously wouldn't be seen dead there, are realising the savings they can make by swallowing their pride.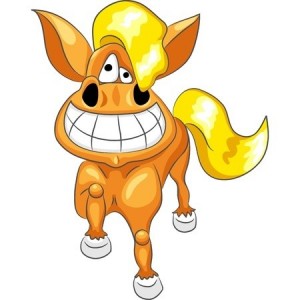 The horsegate scandal hammered another nail in the supermarkets' coffin. Droves of shoppers started frequenting their local retailers and farm shops where they could buy great quality products and know exactly what they were getting.
Now, Britain's 'foodies' are demanding a more traditional shopping experience. London has seen a 25% growth in small independent retailers according to a survey by insurers, Simply Business. Their study shows these have seen huge increases in sales. Included in the findings are:
Independent supermarkets up by a 65%
Bakeries up 31%
Greengrocers up 24%
Butchers up 9%
Here at Nina & Co, we're delighted to see the Big Four get their comeuppance. They've flexed their muscles long enough. We're champions of small food businesses and the local food movement and it's great to see the great British High Street back where it belongs – on the shoppers' map.