Hands up who's feeling festive? Got the tree up? Planned the Christmas dinner? We've been doing all those things at Nina & Co., but much as we love this very special time of year, we HATE the massive amount of food waste it generates.
So my lovelies, if you want to get in the Christmas spirit and join us in our anti-waste campaign, read on…
I might be having a rant but just to prove I'm not a total grinch, I'm going to share our specially arranged Nina & Co. Christmas song with you… feel free to sing along…
Rudolph the Red-Nosed Reindeer
Has a very cunning plan
He wants you all to share it
So on waste we'll call a ban.
All of the other reindeer
Don't believe in wasting food
So if we stop this folly
We can really do some good.
Then one foggy Christmas Eve
Santa came to say
"Rudolph, with your plan so smart
Everyone can play their part"
So please all, we do entreat you
Don't throw good food away
Because too many folks are starving
And it might be YOU one day.
Let's start with some scary facts:
According to research by Unilever, here in the UK each Christmas some 2 million turkeys, 74 million mince pies and 5 million Christmas puddings are thrown away.
WRAP, the Love Food Hate Waste campaigners, have revealed that some 7 tonnes of food (worth around £720 per family) is thrown away annually.
Between 2010 and 2017, the number of people dependent on food banks increased from 41,000 to 1.2 million. That number is presumably is still rising.
It just doesn't add up, does it? According to the Bank of England, the average family spends an additional £800 in December. £400 of that is spent on food and drink. But what does that same average family throw away? How many of those 2 million turkeys, 74 million mince pies and 5 million Christmas puddings are bought by these aforementioned average families? And what other items of perfectly good food find their way into the bin because they were an impulse buy or a 'just in case' purchase?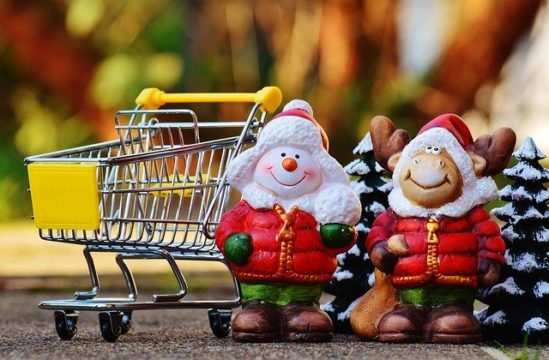 So how do we stop it? If you don't want to get wasted this Christmas, here are some of Nina & Co's top tips.
Don't panic buy. The supermarkets are only closed for a day! You don't need to lay in enough food to withstand a siege.
Plan your menus in advance. That way you'll know what food you need and when you need it.
Factor in some left-over meals. Good old fashioned bubble and squeak is delicious with cold turkey and ham.
Be imaginative with sandwich fillings. Okay, you might not want sprout and cold roast potato butties, but pigs in blankets and cold stuffing are great sandwich fillers.
Soup is warming, nutritious and delicious, and a great way to use up the left-over veg. Boil up your turkey bones to make stock and your finely chopped left-over vegetables. Alternatively whizz it up and use up that spare cream hiding in the back of the fridge. Still some wine left in the bottom of the bottle? Add a splash for a very ritzy Christmas soup!
Have a family cooking day. The kids will enjoy making pastry and getting involved. Pies, curries and dishes in sauces soon use up the left-overs and they freeze brilliantly (please remember to reheat them thoroughly). They're ideal for those days when you don't have time or don't feel like cooking.
Share your surplus with friends, neighbours and family. Or get really with it and download the Olio food sharing app to your phone. Currently, Olio has more than 1.6 million users. How many of them are on your doorstep and in need?
If you have over-bought and know you won't use everything, remember your local food banks are under a lot of pressure this year. If you're not sure what you can and can't donate to a food bank, this advice from the Trussell Trust might help.
In fact, on the subject of food banks, why not make a donation yourself? Most of the supermarkets have collection points so it's not even out of your way. And don't forget that families relying on food banks need other essentials too, so add things like loo rolls, toothpaste, washing up liquid, etc to your trolley too.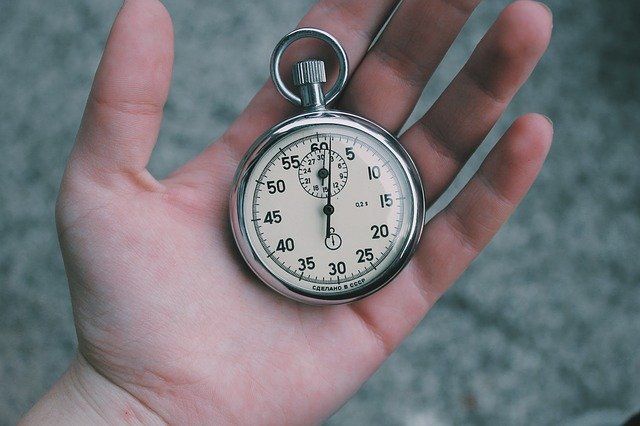 There are a lot of organisations out there trying to reduce, if not eliminate, food waste. They are doing a wonderful job and creating awareness, but ultimately, it's down to us. We're the ones creating the waste and causing the problem.
Let's stop it NOW – this year – for once and for all.
Happy Christmas from everyone at Nina & Co.