So this is democracy, is it? The public (the voting public I might add) are against it. The local authorities are against it. It is endangering the very foundations of our country. It's damaging the environment. But the Government has steamrollered it through against public opinion and scientific evidence. What am I talking about? Fracking, that's what. Is this what our fathers and grandfathers fought for during the war? If we'd wanted a dictatorship, we might just as well have let good old Adolf have his way with us back in the 1940s.
What is 'fracking'
Let's start with the basics. In simple terms, fracking (hydraulic fracturing) is the name given to the practice of drilling into the land and pumping in, at high pressure, a mixture of water, sand and chemicals. This fractures the rock underground, releasing shale oil and shale gas.
Dangers of fracking
Shale oil and gas are fossil fuels. They are not sustainable and their production goes against the UK's commitment to the Paris Climate Change agreement. Instead of reducing the effects of climate change and global warming, it adds to it.
In 2016, an independent government report stated that fracking was incompatible with the UK's climate change targets. A report from Germany's Institute for Advanced Sustainability Studies says fracking creates a third more CO2 emissions than conventional gas production. Then add on another third if that shale gas is used to generate electricity!
While this blog is no place for party politics, this report from the Labour Party on the Air Quality News website is fracking scary! It says the CO2 emissions from fracking is the equivalent of 300 million cars. So what happened to all the climate change targets then? Are they to be sacrificed on the altar of big business and profit?
As well as being a unsustainable source of fuel, fracking carries huge environmental risks. And these risks become reality whenever contractors, Cuadrilla, frack at the Preston New Road (near Blackpool) Lancashire site.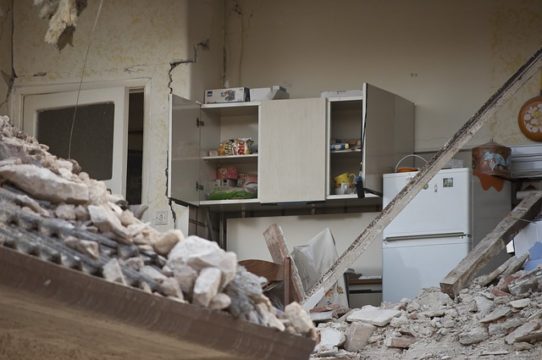 Fracking was stopped in 2011 after an earth tremor on 1 April 2011 (2.3 on the Richter scale) and another on 27 May 2011 (1.4 on the Richter scale). It was resumed in 2018, and over a two-month period, 47 earthquakes were reported in an area that previously had no history of seismic activity. A recent tremor measuring 2.9 on the Richter scale was reported at 8.30am on August 26 2-19. This is the largest man-made earthquake ever reported in the UK.
Now I'm no scientist, but I'd say it stands to reason that if something is fractured, it becomes unstable. For pity's sake, we only have one planet. What sort of moronic idiots would want to go and deliberately start smashing it up?
Think about it logically. If your chair has a cracked leg and you go and sit on it, what's going to happen? You're going end up on the floor on your a***! Try standing on a fractured leg. Same result. And that's what fracking is doing right here in the UK! With the Government's blessing. Well, while the government can fall on its backside as much as it likes, these are our lives, our homes and our country they are endangering – needlessly.
Damaging the fracking environment!
And as if causing earthquakes wasn't enough, what about the potential for other environment damage?
Methane – fracking releases methane, a powerful greenhouse gas, into the atmosphere damaging air quality.
Water – a natural resource we're meant to be preserving, yet fracking uses countless millions of gallons of water. Makes a hose pipe ban a bit of joke, doesn't it?
Contamination – the chemicals added to the water in the fracking process are known to be carcinogenic. What's to stop them getting into water supplies?
Oil spills – another disaster waiting to happen. Think of the damage to land and wildlife.
A fracking environmental double-whammy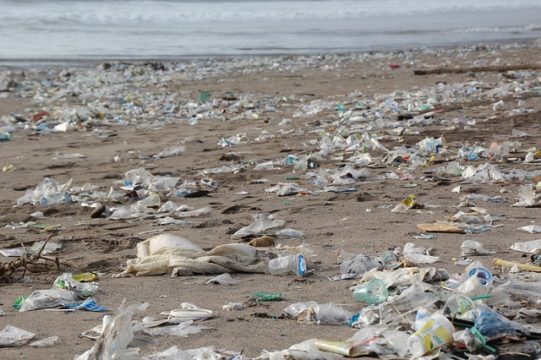 This is a really good one. Brace yourself. You know how we've all been trying to reduce our plastic consumption? How we're all using our own shopping bags and shunning plastic packaging trying to do our bit to save the planet? How we've been thinking we can make a difference? Forget it.
This excerpt from BBC War on Plastic with Hugh Fearnley Whittingstall is an eye-opener. Despite our efforts, plastic production has doubled since the turn of the century, from 200 million tonnes per year in 2000 to 400 million tonnes today. It's expected to reach 800 million tonnes a year by 2040.
Want to know why? Because shale gas is used to produce plastic and it's cheap as chips. So here we are in the UK, importing tanker after tanker of shale gas from the US, to make 1.8 million tonnes of plastic beads a year, just so we can poison the planet in the name of profit and convenience.
No wonder the Government is so pro-fracking. Why import the stuff when we can tear the UK apart and get our own source of shale gas? So let's ramp it up lads. Let's start with an exploration in Westminster. That will give the pro-frackers a shake up. Perhaps fracking might succeed where Guy Fawkes failed.
Coming to fracking site near you
64% of England is currently being considered for its fracking suitability.
Large areas of the Midlands and the South have already been licensed for fracking.
DO YOUR BIT AND GET INVOLVED TO STOP THIS FRACKING NONSENSE – JOIN A FRACK OFF GROUP NOW!