Placebo (noun)
a medicine or procedure prescribed for the psychological benefit to the patient rather than for any physiological effect.
a measure designed merely to humour or placate someone.
And that, to me, is exactly what the Government's sugar tax is. And what do they make placebo tablets from? Sugar! But I'm not going to rest my case, just yet.
Understandably, opinions are wide and varied on the great sugar tax debate. I make no secret of the fact that I think sugar tax is nothing but a load of unmitigated ……. (insert rude word of your choice) and the equivalent of putting a corn plaster on a broken leg.
Sugar tax is designed to reduce levels of obesity, its associated health problems, and tooth decay. Yes, high sugar consumption is a problem. You don't have to be Brain of Britain to work out that it leads to weight gain and a million other problems. But it's just one small part of the much bigger issue that is our lifestyle today. Instead of treating one symptom with an ineffective placebo, there are bigger issues that need to be addressed.
I don't have the answer to this one and I doubt anyone else has. I just know that charging extra for sugary drinks and sweets won't put the majority of people off buying them.
Only the other day I had a conversation with someone who was horrified to be charged £3 for a bag of Minstrels chocolate sweets at Chichester Festival Theatre. The same size bag costs less than half that in the supermarkets. Was the theatre-goer put off? Yes, but not by the chocolate. They decided they would take their own sweets the next time!
And what about the sugar substitutes? There is as much controversy about artificial sweeteners as there is about sugar. Many people believe aspartame is harmful, while the NHS official line is that it's risk-free. What has happened to the theory that diet drinks are actually causing obesity? Has that gone out the window?
Will shoppers even notice the sugar tax price hike? I doubt it. We're used to price rises. It's nothing new. As this article states, with things like discounts, price promotions and brand loyalty, the consumers won't be swayed by nominal taxation.
Do we stop using our cars when petrol prices go up? No. We might moan but we pay up when we get to the pumps. Now, that's an idea! How about an obesity tax on petrol? If we were deterred from driving, we might all walk and get more exercise.
In an earlier blog, I spoke about us not enjoying treats any more, because all those things that were treats are part of everyday life now. Do you ever people-watch in the supermarket? Probably shopping-watch is a more accurate term. Surveying the contents of other people's trolleys is a fascinating sport.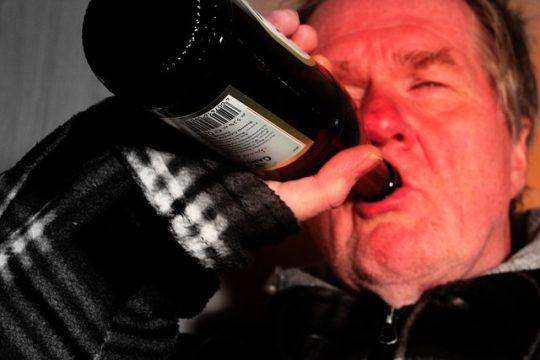 Have you noticed that most people's shopping trolleys contain bottles or cans of alcohol? Go back a few years and the average person couldn't afford to buy booze unless it was a special occasion. Now it's an everyday event. We invite friends round for a drink. Gone are the days when our friends would visit and be delighted to be served with a cup of tea and a Rich Tea biscuit. Now it's a couple of bottles of wine and several calorie laden pizzas. Chances are if you serve 'tea' to your guests, it's accompanied by something like a cup cake with a three inch high swirl of sugary butter icing.
I don't have any answers to the lifestyle issues. That's beyond little old me. There probably is no solution to many of them. Wind the clock back to the post-war years. People walked to work or caught a bus. Children walked to school and play was something they did outdoors, winter and summer. It didn't involve sitting indoors with an electronic gadget. There was no daytime TV. Perhaps there should be an obesity tax on TV licenses? Would that motivate you to get up and exercise and work off your lunch?
Nowadays, the average family can't afford to live unless both partners work. House prices and rents are astronomical. Parents don't have time to walk their children to school because they have to get to work. Public transport is, in many places, inadequate and prohibitively expensive. I could go on… and on… and on.
Our lifestyle is totally different to that of our parents and grandparents. We can harp on about the good old days, but life isn't like that now and we can't turn the clock back. But personally, I think the sugar tax is a stick when it's a carrot that's needed to help solve these problems. An affordable and an efficient public transport system and increased food and cookery eduction would go a long way to help.
It will be years before any potential benefits of the sugar tax will be seen. If there are any, that is. It has increased awareness and that is a benefit in itself. But until proved wrong, I will continue to believe sugar tax is a placebo that, come election time, the Government will just try to impress the voters with.