Anyone who knows me will tell you I'm not short of words. You only have to read my blog to work that one out. But a couple of weeks ago, I was… err… um… ahhh… almost struck dumb! The reason? I was interviewed live on the Knowing Your Business radio show. And thanks to the wonders of modern technology, my interview podcast is being shared around the internet and my few pearls of wisdom are being listened to far and wide…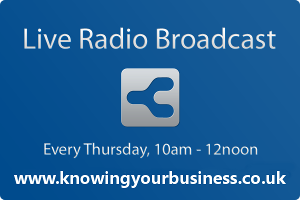 I was talking to Iain Nicholson about the role of food outlets in town centre regeneration. With the increase in internet shopping and the demise of some of the large high street retailers, many town centres have become ghost towns full of decaying empty units.
Instead of being bustling centres of commerce, our high streets (Banbury included) have become magnets for pound shops, pawn brokers and charity shops galore. Don't get me wrong, I'm not against charity shops. I'll have a good rummage and love to snaffle a bargain with the best of them, but you can have too much of a good thing and that's what has happened to our town centres.
It doesn't take much imagination to realise if start-up businesses were given the same discounted rates that the charities enjoy, perhaps our high streets would attract new blood. Instead, they have to pay exorbitant rents and crippling business rates which makes it financially unviable. Until this changes, how can we hope to attract small independent retailers to our high streets?
It's only the big brand food outlets that can afford the sort of overheads that go with town centre positions. Yes, they have their place, but we need independent cafés and restaurants too. Not everyone wants the anonymous, formulaic approach where every coffee shop and restaurant looks the same and serves the same food and drink.
I recently blogged about Naomi's Café Bar in Banbury. Imagine the impact and footfall that would generate if Naomi could relocate her business to Banbury's town centre. Perhaps someone could take a leaf out of The Real Junk Food project's book and open a café which serves only donated food that would otherwise go to waste.
These are the sort of creative, innovative and enterprising businesses our high streets need. It's not rocket science. Restrict the number of charity shops and pound shops and encourage the independent traders. What's so complicated about that?
It doesn't matter if it's a food business or a retail shop. What's not to love about quirky, unique small shops and cafés that buzz with atmosphere and offer something different to the customer? Go into Oxford and take a trip round the Covered Market. It's vital, full of atmosphere and if you fancy a cuppa or something to eat, you're spoilt for choice and the eateries are always packed!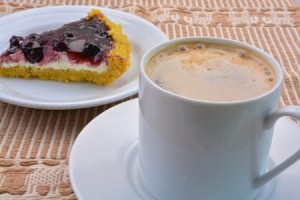 Look at the Cotswold towns like Stow on the Wold and Bourton on the Water. You won't find a Debenhams, WH Smiths or Costa Coffee there. These small towns are full of independent traders and their town centres are vibrant and alive – all year round – not just in the tourist season.
Going back to the subject of Banbury's regeneration, it's about time the council realised the damage the parking charges are doing. Go up the road to Chipping Norton (where you'll find loads of independent shops) and you'll get two hours free parking. Many towns in Oxfordshire offer free parking, so why would anyone pay extortionate parking charges to visit Banbury's ghost town?
Am I the only person who thinks the answer is staring the councils and property landlords in the face?
Make the town centre affordable for independent traders
Give new independent enterprises rent and business rates relief until they are established
By filling all the empty shop units, the council's and landlord's revenue will increase
Do away with parking charges, or at the very least, reduce the costs (better to fill a car park with shoppers than to have them sitting empty)
More shoppers = increased trader's revenue = more money to pay rents and rates = thriving town centres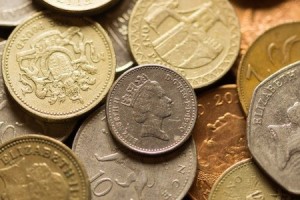 And while they're at it, these town centres need a soap box … I'll bring my own loudspeaker.
You can listen to my radio podcast now on the Knowing Your Business website. Enjoy!