The BBC has a lot to answer for. They keep posting articles, which prompt me to rant. On the other hand… I suppose it gives me something to blog about.
Thanks to the Beeb, I started to wonder what exactly is going through the minds of people responsible for catering in tourist venues. Do they think customers can't judge the food until they've paid to come in, so they don't need to make an effort? Or perhaps they think once they're through the door they're a captive audience just waiting to be ripped-off?
Thankfully there are some places that appreciate the need to provide good catering facilities like the new visitor centre at Stonehenge. But why do so many others struggle to recognise this?
Visitor attraction cafés are businesses too. So why are they are incapable of acting like one when it comes to the basic principles of customer satisfaction? And the first principle should be offer a decent product. And on that basis, there are a lot of them who should be hanging their heads in shame.
My big offenders fall into two categories. Firstly, there's the reasonably priced rubbish brigade. I've come across cafés run by pleasant and well-meaning volunteers. But if the best they can offer is a cling-wrapped ham bap, a chocolate biscuit and instant coffee, they're wasting a good business opportunity.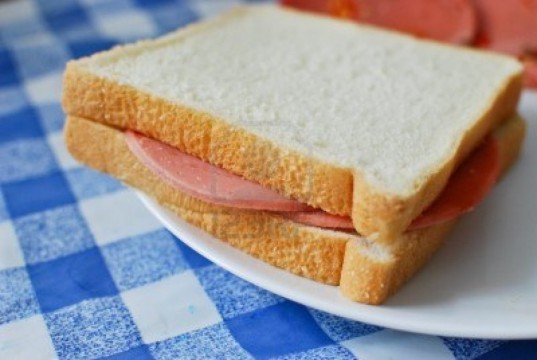 But my biggest bugbear are the ones that charge way above what's reasonable. They've got to remember they are family attractions. Odds are you've stumped up a fair few quid before you've even thought about buying lunch. Most families can't afford to pay astronomical prices for a second-rate baguette, not-so-tastefully garnished with shrivelled lettuce! One tourist hot-spot I heard of charged £6.50 for a child's jacket potato. It snapped the plastic fork when he tried to eat it! I rest my case…
You only need to look at the reviews section on Trip Advisor to see comments on the standards of food at tourist attractions. 'Food awful… very overpriced… not fresh… poor choice' – you getting the picture?
It's time for you tourism venues to wise up. Visitors are starting to check out your eateries before they arrive. If they're not up to scratch, they'll look for alternatives. That might be a pub up the road, sneaking in a packed lunch or popping into Tescos for a sandwich. And who can blame them?
So I appeal to all you people responsible for tourism catering. Your visitors are savvy folk who have a voice. They've already spent quite a bit getting through your doors. They want a good family day out and, for most people, eating is part of that. If your visitors are prepared to pay for good quality, freshly made food in your café why aren't you giving it to them?
There are places at the other end of the scale, of course, with excellent facilities. Chiswick House and Kenwood House offer a great choice to customers. Some of these sites recognise the need to bring in the experts and use contract caterers (including the superb Benugo's, Company of Cooks and Peyton & Byrne) with outstanding results.
With over 25% of their 350 staff running shops, cafés and restaurants, RHS Wisley also recognise the importance of offering good quality food. The new visitor centre at Stonehenge knows which side its bread's buttered on and has invested massively in its new facilities.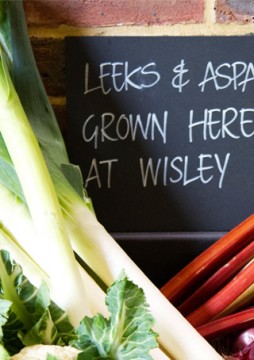 These places are well presented. Make no mistake, scruffy cafés give the impression that you don't care about your visitors. Massive canteens triggering scary school dinner flashbacks don't go down well either.
Look at garden centres. Nowadays they attract people who have no intention of actually buying plants. A lot of their shoppers are out for a jolly and a few indulgent treats in the café. In fact, so much so, that most garden centres make more money in their cafes than they do selling plants!
So, tourist attractions, take note. Your restaurants and cafés can be a goldmine and enhance the visitor experience no end. If you can't do it yourself, don't ignore it. Instead, bring in some professionals to do it for you. And remember, my spies are everywhere…