Just a few short years ago, we might have expected to see more people choosing organic over 'conventional' food.  But despite the food scares and concerns over chemicals and additives, organic food sales have declined over the last few years.
Personally, I always think the term 'conventional' is a bit of a misnomer.  After all, in the days before chemical intervention in agriculture, organic food production was the convention.  No doubt when artificial fertilisers and pesticides were introduced, they were not considered to be in the least bit conventional!
So has organic food just run its course or has it become a victim of the global recession?  Take Prince Charles – in May this year he closed his organic veg shed at Highgrove on the grounds it was no longer financially viable.  If HRH, with all his resources couldn't make it pay, what hope is there for the less well-heeled organic growers?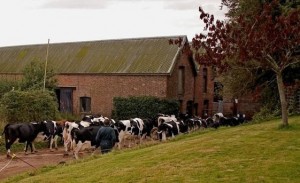 The Farmer's Guardian reported the organic market fell by 1.5% in the last year.  Not such a huge drop, you might think, but add that to previous years' dips and it starts to add up.  Organic sales fell by 3.7% in 2011, 5.9% in 2010, and a whopping 12 point something percent in 2009.  Land in organic production has reduced by 8.7%, presumably as farmers have been unable to make ends meet.
I'm pretty certain the economy has played a big role in the organic demise, but I don't think it's as simple as all that.  For a start, people are confused by all the terms that are bandied about.  Quite frankly, I'm not sure the average person has a clue about what's organic and what's not.
Think about it.  Do you really know the difference between sustainable, ethical, provenance, traceability, Red Tractor, Freedom Foods and everything else in-between?  I'm pretty certain there are a whole lot of people out there feeding their families with what they think is organic food, simply because they've seen a jazzy logo and had an assurance it's been ethically produced.
What about its reputation?  In the past, overseas imports of organic food in supermarkets caused a whole load of hoo-ha.  Unwitting shoppers were blissfully unaware that their environmentally-friendly choice of food had polluted the atmosphere just getting to their plates.  Organic food-miles are just as damaging as conventional ones!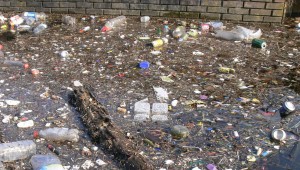 How organic are these imports, anyway?  Natural News described organic food from China as being grown in the world's worst environmental cesspool! Their report says it's OK to pollute rivers with mercury and spray crops with untreated human sewage in China and still label the food organic.  That sounds really appetising and environmentally-friendly, doesn't it?
I hope the decline in the market is quite simply a result of the financial climate and as the economy grows so will the organic movement.     There's no doubt in my mind that we need to stop damaging our sensitive eco-system with chemical intervention.
Bees, so essential to food production and life itself, are at huge risk.  Last year's weather compounded the problem with the British Bee Keeping Association reporting a third of our honey bees didn't survive the winter.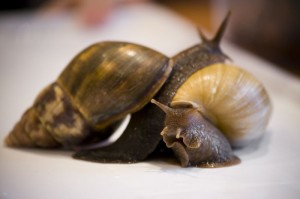 You only have to try growing a few lettuce in your back garden to understand the challenges organic farmers face.  How do you deal with everything Mother Nature throws at you?  How do you fight off the slugs and snails, the birds and the bunnies, let alone the disease and extreme weather conditions, and still produce a crop that's fit to be eaten?
Government needs to put its money where its mouth is and support our organic farmers before they all throw in the towel.  There is funding support in the form of Organic Entry Level Stewardship, as long as you don't mind spending the first 6 months just trying to make sense of it!
And while they're shoring up the organic farmers, perhaps Whitehall could get its act together and start making sense of food labelling.  It's meant to inform us consumers – not muddy the water even further.  In fact, now Prince Charles has a little more time to spare, perhaps he could pop up the road and give them a helping hand.