All I can say is it's a very good job the 5:2 diet helps control my blood pressure, because today's article on banning packed lunches in schools had me close to apoplexy.    
The Department for Education commissioned Henry Dimbleby and John Vincent (founders of the Leon restaurant chain) to carry out a review of school meals. Wonder how much that cost, then? All the DOE had to do was give me a call and get in touch with Martha Payne, and all that money they spent could have been put into improving the school meals system!
So, what were the results? Well needless to say, details are sketchy. There is plenty of early information available on the objectives and scope of the study, but for the moment, it seems the actual results are either buried in Whitehall or subject to the Official Secrets Act. But as a result, the jackboot-clad school dictators are now urging head teachers to ban packed lunches.
In a nutshell, the 'School Meals Plan' showed:
Up-take of school meals is low at 43%
Packed lunches are nearly always less nutritious than a cooked meal
Over 90% of 400 head teachers believe food has a direct effect on academic achievement and behaviour
Sugary drinks, crisps and confectionery should be forbidden from lunch boxes
The report recommends:
After-school cooking lessons for parents and children
More schools to have stay-on-site rules for break and lunch time
Teachers should be encouraged to sit in the dining hall with children
The report has, of course, given the politicians something else to squabble about. Labour MPs are blaming the Conservatives for not enforcing school meal standards in academies and free schools.
It doesn't take the Brain of Britain to see this is a serious problem and if the powers-that-be just treats it as another opportunity for political grandstanding, the situation won't improve. If all these holier-than-thou politicos could get off their soapbox for five minutes and start working together to find a solution, our kids would be a darn sight better off!
Call me a sceptic if you like, but is there a bean counter somewhere who is more concerned about the school meals' services making money than the nutrition of the next generation? If school meals are better for the children, why aren't they properly subsidised or, better still, free of charge.
Last year, another study was carried out to determine if free school meals for all primary school children affected the up-take and the eating habits, health, behaviour and attainment. In the Newham and Durham schools, all primary children were offered free meals, and in Wolverhampton, free meals were made available to more children both at primary and secondary levels. The three main findings showed:
Offering free school meals to all primary school children appeared to improve attainment
Free school meals for all pupils increased up-take
But simply extending entitlement to more pupils had little impact on eating habits and attainment
This report produced a weighty 158-page tome. Now the Department of Education has this information, what have they done with it? Will free school meals be offered to all primary school children as a result? Or is it gathering dust somewhere because it's just a bit too costly and too radical for our risk-averse politicians and civil servants? Much better to sweep parents' rights aside because Big Brother knows best, eh?
Don't get me wrong, I'm all in favour of school meals, providing they are affordable for everyone and provide appetising, healthy food for our kids. Sadly, the majority don't, as we saw when Martha Payne blew the whistle on her school in Lochgilphead.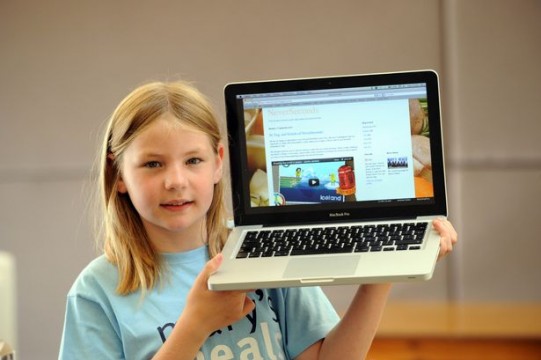 I don't think the jackboot approach is the way to go about educating children and their parents on the need to eat healthily. The bottom line is if a parent wants their child to have a packed lunch, what right do the education authorities have to deny them?  Not everyone can afford to pay the £1.50 a day or whatever it costs. What about families with a couple of kids? How many people can afford to spend £15 a week on school dinners?
It's no good arguing that those in need get free school meals. There is a whole section of society who are just outside the benefits or tax credit limit who don't have that sort of money to spare.  Many people want to sit down and eat a meal with their children in the evening – do children need or even want two cooked dinners a day?
This isn't rocket science. Improve the quality of school meals – reduce the cost – educate people about healthy eating. And teach children how to cook in school and make it a key part of the curriculum – not just the odd lesson or an after-school activity. And while they're at it, take a long hard look at the lessons from history and find out just what happens to dictators.