If you're an organic food aficionado, or a grower who has survived the downturn in recent years, you'll be pleased to hear the indications are that organics are once again a force to be reckoned with. And from where I'm standing, that can only be good news.
Back in 2013 in our blog 'Has organic food had its day?' we reported the slump in organic sales and the demise of many producers. Even good old HRH closed his organic vegetable shed at Highgrove. Now, EU Agriculture Commissioner Phil Hogan has declared organics to be a star performer across the European Union as sales increase.
The past few years have been a roller coaster for consumers. The economic uncertainty and rising prices drove organic users back to the lower-priced 'conventional' foods. And no sooner did that happened, than the all-too-common food scares (notably the 'Horsegate' scandal) caused another change in direction.
According to the Guardian, organic supplier Abel & Cole narrowly escaped liquidation during the recession – it had amassed huge debts. But since 2013, the company has seen a record rise in turnover – a 24% increase on 2012. Good news, clearly.
Does the rise in organic sales mean we're now over the effects of the recession? I don't know. I'm not an economist. I'm a 'foodist'. But whatever the reason, I'm pleased to see anything that stops us polluting the land and our bodies with chemicals!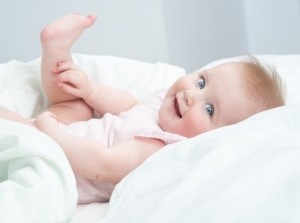 I was fascinated (if not a little bewildered) to read, according to the Soil Association, that 75% of the UK's baby population are fed on organic food. But wouldn't you expect to see the whole family adopting an organic lifestyle. And if that were the case, wouldn't the organic market share be greater?
Does this mean parents are feeding their babies with organics and relying on conventionally produced food for the rest of the family? At what stage do people 'wean' their babies off an organic diet? Is there some magic age I don't know about where babies are perceived to be big enough, old enough or strong enough to cope with non-organic food?
Baby Organix founder Lizzie Vann, wants to see older children having an organic diet too and in particular in their school meals. I believe the organic movement has a long way to go yet. Much as I support the idea of organic food in schools, I don't think we'll be seeing this for a long time yet.
But if you're a believer in wholesome, naturally-produced food, this increase in uptake has got to be encouraging news. And here at Nina & Co., we'll be watching with interest.
Picture credit: 123rf