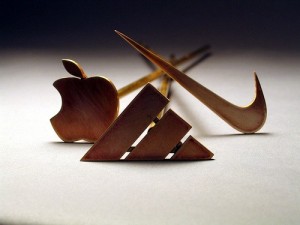 A hundred years ago, the use of this word would pertain to heating up an iron and distressing your cow or horse by scorching your mark of ownership into their rump.
Nowadays, the word is generally used to describe a similar sort of process, but instead of a branding iron, we use red-hot psychology to burn an imprint of our product or service into the minds of potential consumers – and like some crazy Japanese cannibalism cult, we want to be consumed by as many people as possible.
If you're building a business, you want to be memorable; to create a resonating, positive impression that, as well as luring people to your usefulness in an immediate sense, also sews the mental seeds for future trade, when the time is right for your customer.
Here's a great example of exemplary branding…
There's a marketing guru by the name of Johnny Apples, who ensnares people's attention by walking onto the podium carrying a four carefully balanced apples in one hand.
One of his lines is: "You're probably wondering if Johnny Apples is my real name? It is! I changed it by deed poll."
Behind the apples, there's a great deal of wisdom about marketing that doesn't require any apples at all, but after listening to one of his talks… are you ever going to look at an apple in the same way again?
Without the apples, he'd be just another marketer; easily forgettable, except for perhaps some good advice.
With them, he's Johnny Apples, and people talk about him as well as his advice. If he's addressed a room of business people alongside another speaker who was a bit bland, though equally informative, who are those business people going to book for their future seminars?
Johnny Apples!
Sometimes, branding is so successful that we become hateful, thus:
Go Compare! Go compare!
I want to push that awful man right down the stairs!
And when he's bleeding,
You'll see me peering,
And if he twitches, I'll hit him with a chair!
Even people without television, radio or a fully formed central nervous system know of the Go Compare man.
He's the advertising equivalent of the Ebola virus: if you're exposed to him, that's it; he's got you good and proper.
As much as we may loathe him, if you're looking for car or household insurance, he's going to appear at the very front of your mind and sing that song to you, on loop, for the rest of the day.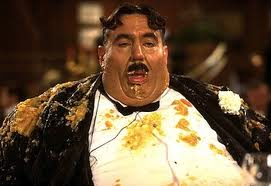 Here's another example of great-but-awful branding:
Clowns are second only to the swastika in evil symbology, but McDonalds have cashed in for decades with the use of their creepy, suspiciously child-friendly mascot, who, in 2003, was promoted to Chief Happiness Officer of the insidious corporation that incites Olympians to become fat, burger fiends.
For this blog, though, I'd advise a positive, friendly, good-humoured approach to your branding. Scaring children (and adults) or making people want to push you down the stairs won't have flip-side positives for every business.
Humour is always a great cement to build your brand with (unless you're an undertaker… but hmm… maybe that would be just the ticket, in times of grief?)
Have you ever taken the time to read the packaging of an Innocent Smoothie? Seriously, you know the person who wrote those scrawled them on a wall, in crayon, and was returned to the secure ward in the evening, but they're brilliant.
Have a look through the text in the link, below. This stuff actually went on their packaging. Very memorable stuff:
http://www.innocentdrinks.co.uk/bored/our-packaging
Impersonation is what I'd call anti-branding, or foot shooting. If you impersonate another person's product or service, you're going to give the impression of inferiority, and if you spend a good portion of your working day scouting out your competitors and making sure you're on top of their strategy, you're wasting time and energy that could be put to far better use if invested in your customers
Concentrate on building your brand, with your ideas, by getting to know your customers.
That doesn't mean you can't sell burgers in range of a McDonalds outlet. Just don't call yourself McDougalls, use an almost identical colour scheme and have your mascot a Nazi Stormtrooper in child-friendly make-up.
Another very important aspect of branding is your logo, and it's worth investing a safe portion of your start-up budget on the services of a graphic design company (unless you're a graphic designer – in which case, you'd like an unconfident arse if you outsourced it to someone you felt was better than you.)
You don't need to spend a fortune on this, though – and play around with your own ideas, first, before heading off to the designers. It's going to cost an awful lot more if they have to build up from a blank sheet of paper, plus having input in this early stage allows you to reflect your image of the business.
Even if you do have masses of the money to throw about, at leisure, make sure you don't get fleeced, or made to look like an idiot: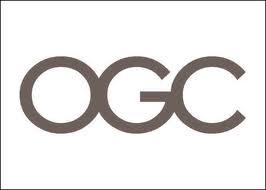 The Office of Government Commerce logo (above) cost £14,000… tip your head to the left and look at it again?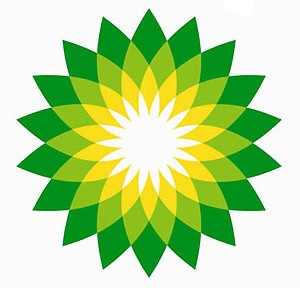 BP's logo cost a whopping £4.6m, despite apparently being created using a spirograph, by the child of an advertising executive who was down the pub at the time.
Finally, for this blog, make sure you use social media to your advantage. It's one of the simplest and cheapest ways to broadcast yourself to your local area, region, country and, indeed, the world.
Social media has become a vital tool for almost all businesses, but many haven't yet got to grips with utilities such as Twitter, Facebook and so on, despite the fact that they can be used to enormous promotional effect.
Chat with your customers – past, present and future – and spread a little light and humour throughout their day. Throw in a few promotional messages along the way, but remember to have fun. Just like a smile in the real world, if you make people laugh online, they're going to remember you.
And of course, if you need some help getting started, or you're not sure how best to develop your branding. Give me a shout. Nina & Co. are experienced brand developers, and we will certainly make sure, your most important asset, cuts the mustard.