There's no doubt the food industry has changed in recent years. Today's discerning consumers want fresh, seasonal fare, locally grown produce and ethically reared meat that hasn't travelled the world to reach their plate. Even the ubiquitous fast food merchants have had to adapt to meet the demands of the changing market.
But sadly, in many cases, that's where the insistence on quality ingredients ends. When it comes to copywriting, too many companies still resemble the good old greasy spoon caff.
Let me explain … your customers eat first with their eyes, so you take care with the presentation of your food and its packaging. Restaurants serve their dishes beautifully arranged on large platters. This way, they improve the look of the food by using white space, and show it off to its best advantage.
And, when your customer has devoured the dish with their eyes, they take the very first taste and wait for that explosion of flavour and delight. Naturally, you want your customer to savour every mouthful, down to the very last bite.
That's exactly what your copywriting must do. When your prospective customer looks at your marketing material, such as a brochure or your website, they want visual appeal. While you might garnish your copy with some clever design, cramming every inch of the page with densely packed text will put even the hungriest reader off. Using plenty of white space will make your copy look interesting and easier to read.
Now take a look at the content, itself. Is it full of long, stringy sentences? Are your paragraphs too big, unappetising and stodgy? If they are, it's like presenting your discerning diner with a bowl of lumpy semolina at the end of a seven-course gourmet meal. Instead of eager anticipation, they'll have no appetite for it and will push it away, simply because it's too much to digest.
So, you must create your marketing copy as carefully as the dishes on your menu. You must tempt the reader with delicious bite-sizes pieces of information.
Using headings and sub-headings allows the reader to cherry pick the tastiest morsels. And make sure the flavour of your well-crafted copy lasts right through to the final sentence.
Think too about the accuracy of your content. Littering your copy with spelling mistakes, grammatical errors and typos is akin to serving stale bread or cold coffee. They will offend and cause people to question your professional standing.
When it comes down to it, one would expect the food industry to be pioneers of good copywriting, because the two have so much in common.
So please, when it comes to marketing your company, treat your copywriting with the same dedicated care and attention as everything else. It really should be one of your vital marketing ingredients.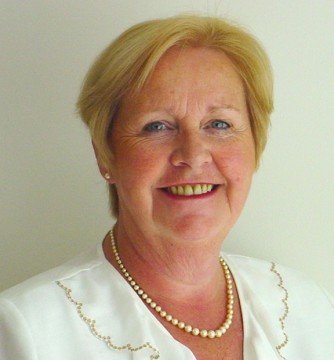 Joy McCarthy is a freelance copywriter, and a director of the Copywriting Apprentice, a distance learning copywriting course. She regularly presents copywriting workshops and delivers in-house copywriting training. 
Image credit: 123RF