Everyone bangs on about food waste. The Nina & Co. team certainly does. But we tend to think of food waste as the left-overs we put in our bins or supermarkets surplus stock. Hands up who has thought about what is called 'primary food waste'? That's the waste that's generated at source on the UK's farms.
Would it shock you to hear that primary food waste is estimated to be in the region of between 2.2 and 5 million tonnes a year? It shocked us. That's an approximate value of over £1 billion in lost revenue. Tell that to the families who are struggling to put food on the table and feed their children.
These figures are estimates because it's too massive and complex a task to calculate this volume of waste accurately. There are just too many variables. If you want chapter and verse, download WRAP's report on 'Food waste in primary production'. It's a fascinating and very scary read.
But why is this happening and what causes this level of waste? What can be done to prevent the loss of these most precious of resources? Appreciably, some of these surplus crops are ploughed back into the ground or composted to enrich the soil. Some goes to provide animal feed. But things like soft fruit, leafy vegetables and things like onions are not suitable because they don't have the levels of nutrition that animals need.
Some of the wastage can be attributed to 'natural causes' such as adverse weather conditions, crop failure and disease. Climate change undoubtedly plays a part as we see more extremes of unseasonal weather.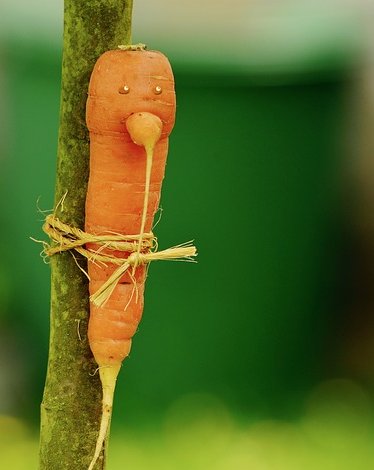 But the one aspect of primary waste that can be controlled is our unnatural addiction to perfectly sized and shaped fruit and vegetables. We're brainwashed into expecting perfectly straight cucumbers and carrots. We want our potatoes and apples to be a uniform size. Why? What the *beep* does it matter? We're going to cut the damn things up and cook and eat them anyway! But before I get carried away and rant about wonky veg, let me tell you about the gleaning projects that are rescuing at least some of this surplus.
Gleaning is nothing new. It's gone on for centuries. In fact, in the 18th century people without their own land had a legal right to glean. This basically means the gleaners go into the fields after the harvest and pick the remainder of the crop that's been left behind.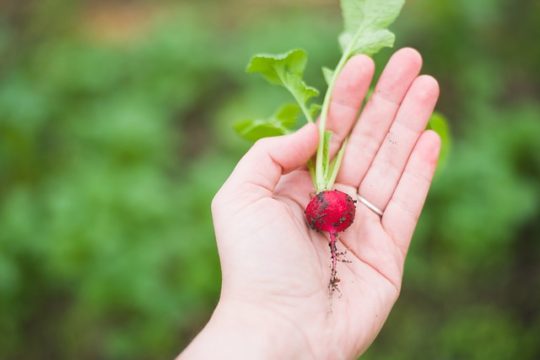 There are a number of charities and social enterprises such as FoodCycle and Feedback Global, running gleaning schemes. Volunteers go onto the host farms and gather the remaining crop, which is distributed to food banks and other welfare groups. And the Nina & Co. team think this is a brilliant idea!
So if you fancy a bit of gleaning, how can you get involved? Visit the gleaning websites (there are quite a few) to find out what opportunities there are near to you. In fact, you could even set up your own gleaning group. And, if you're a farmer, then why not volunteer your land for a spot of gleaning!
While this is small potatoes compared to the millions of tonnes of food wasted at source, every little helps. So get out there and lets all do our bit to reduce this senseless waste. What's more, you might even enjoy it!