We're definitely crying over spilt milk here at Nina & Co. £20 million's worth of spilt milk, to be exact. That's how much milk gets poured down the drain each year because it's gone out of date. And that's just here in the UK. Food banks are crying out for donations. Kids are going to school hungry. Yet we're still pouring a valuable food source down the drain because the supermarket labels tells us to. Why?
If you won millions on the lottery you wouldn't use it light a bonfire and watch it all go up in smoke, would you? It's that level of waste. Several lottery wins, actually. The scary thing is this is a drop in the ocean. There's still around 1.9 million tonnes of food wasted each year. Go tell that to the hungry child in the school playground.
For all the changes that have gone on over the years, food labelling is still confusing. Countless food items have 'best before' labels when they just don't need them. In fact, one of the Nina & Co team stockpiles Marmite. He discovered the flavour improved greatly with age, when he found a jar in the cupboard that went out of date four years earlier!
The Feedback Global campaign states that a quarter of a million tonnes of perfectly good food could be saved by extending the dates by just ONE DAY. That bottle of milk or jar of jam doesn't magically go bad on the stroke of midnight when its date expires. We're talking about food here – not Cinderella's b***** slipper.
This is all down to the supermarkets. These are people calling the shots. Of course they don't want us to cut down on waste. The more we chuck away, the more money that goes through their tills as we buy replacement products. Their only concern is their sales and their share prices, so why should they care?
Research carried out at the University of Chester revealed that the life expectancy of milk can be extended by up to a week, providing it's stored properly. It's not hard to tell if your milk has gone off. All you have to do is smell it. It will curdle in your tea or coffee. If it's really gone off, it will curdle and separate in the bottle.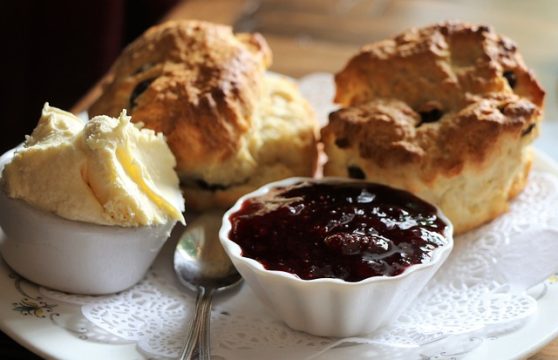 But even if your milk is on the 'turn', that doesn't mean it's useless. Sour milk is great for cooking and a good substitute for buttermilk. Pancakes and scones made with sour milk are the best you will ever taste! In the days before this sell-by date paranoia, home bakers would leave their milk out overnight with the sole intention of letting it go off because they were making a batch of scones the next day.
This article from the Guardian has 14 fabulous recipes for using sour milk. And of course, don't forget milk, cream and yoghurt will freeze. If you have over-bought, decant it into smaller containers, pop it in the freezer and save it for another day. It might save you a trip to the supermarket.
Milk is an expensive commodity but not one we pay much for. That's because the supermarkets use it as a loss leader. Now the milkman is an endangered species, we all go to a supermarket to buy our milk. How many times do you pop into Tesco for a pint of milk and come out with bag full of shopping… or more. And don't be conned into thinking it's the supermarkets who take the hit on milk prices either. Supermarkets are not known for being altruistic. The low milk price goes right down the line and is killing our diary farms. Around 10% have gone out of business in the last five years.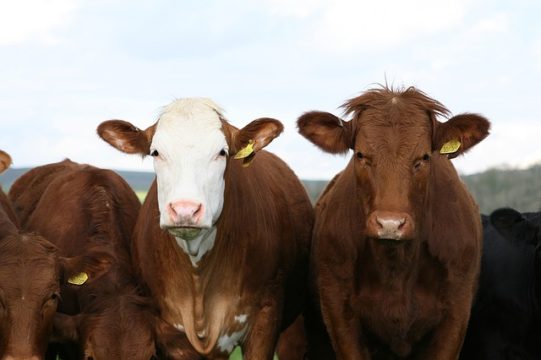 In January, the average 'farm gate' milk price was under 30p a litre, giving farmers a return of just a few pennies on every litre sold. With a four pint bottle of milk being sold for £1, that means we're paying just 44p a litre. Perhaps if we, the great British public, had to pay more for it, we'd learn to respect this valuable food source and stop pouring it down the drain.
Sadly, there are millions of people across the country who won't read this blog. Sadly, there are millions of them who simply couldn't care either, which is even worse. As I see it, the only way to stop this waste is to force the government and the supermarkets into action, and that's where campaigns like Feedback Global come in. I'm counting on YOU to get behind them – let's get together and start making a difference NOW!