Every year it's the same old thing in the run up to Christmas – pictures of happy smiling people bustling with bonhomie. Golden turkeys roasted and basted to perfection. Don't you think it's boring? Don't you fancy something different for Christmas dinner? You know how innovative we are here at Nina & Co, so we're breaking the mould this Christmas.
We believe passionately in sustainable food sources, good nutrition and minimising food waste. With the world's population growing at the rate of 70 million a year, it won't be long before we run out food, so we need to change the way we eat, how we think about food, and what we eat.
That's a sobering thought at Christmas when every magazine you pick up boasts pictures of tables laden with festive fare being consumed in perfect harmony. I've often wondered why we never see evidence of the surly silences between in-laws. And why do none of these people in adverts or magazine articles have sullen teenagers uttering monosyllabic grunts? Let's face it, burnt mince pies and soggy sprouts just don't sell. But I digress…
This Christmas we've changed our menu. A bit like Michael J Fox who finally 'arrived' back in October, Nina & Co is 'going forward into the future' and trying some innovative new recipes on Christmas day.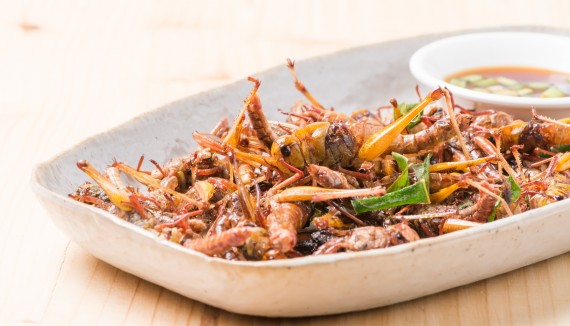 For starters, we've moved away from our favourite Stilton & Stout pate. Instead, I'm serving a delicious, light-as-air moth mousse with home-made melba toast.
The main course is a bit trickier, but I'm sure the cranberry stuffed and baked locusts will be a show-stopper… served with the usual brussel sprouts and honey-glazed carrots, of course.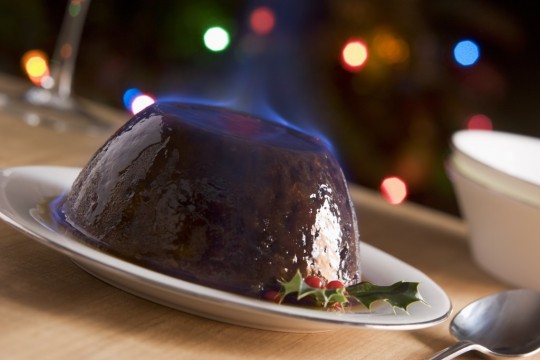 And for dessert, we're sticking with the traditional pudding liberally doused and flamed with brandy. There are just some things you can't compromise on.
You probably think I'm joking, don't you? But in fifty years time, bugs could be a part of our staple diet. In fact, you're probably consuming them already.
You know that pint of beer you had last night? Legislation permits up to 2,500 aphids in every 10 grams of hops.
Had orange juice for breakfast? One maggot per 250ml is perfectly acceptable.
Did you have a curry with your pint last night? If it contained 25 grams of curry powder, you could have unknowingly consumed up to 100 insect fragments.
And if you're partial to chopped dates, watch out for those permitted 10 WHOLE insects!
So if you're recoiling in horror – don't. Insects as a food source have a lot going for them. They're sustainable, easily reared and highly nutritious, and they're being seen as the answer to world starvation.
People have been practicing Entomophagy (eating insects to you and me) for thousands of years and you might be surprised to hear they are quite delicious. If you enjoy a bacon butty, you might not notice if I substituted some Sago Grubs. Tarantulas reputedly taste a bit like chicken … mmmm!
Finally, if this has you scurrying off to the butcher to order your free-range organic turkey, think on. It might have enjoyed a diet of insects too.
Perhaps it's 'A Bug's Life' after all. Happy Christmas!