The great British pub – our 'local'. Once the hub of the community, British pubs are closing in droves. Village pubs have met the same fate as village shops and post offices. Are the days of this great British institution numbered?
Camra (Campaign for Real Ale) says 26 pubs a week are closing their doors. That's a lot of pubs. Perhaps for some, it's a result of several years trading in a recession. Or are we just abandoning our locals in favour of other pursuits?
Politicians (always the whipping post) shoulder some of the blame. Pubs contribute to the economy, pay taxes and staff work hard, often for low wages. There's no doubt high taxes on beer have taken their toll and forced a lot pubs out of business.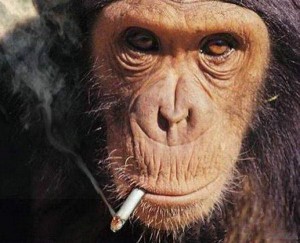 The smoking ban is regularly cited as another reason for the pubs' demise. Beer gardens have been dubbed by the BBC News Magazine as 'smoking gardens'. Non-smokers who want to enjoy the summer weather are being forced indoors or worse still, away from the pubs altogether. That's just another blow for the pub culture.
High rents and low profit margins on beer mean many pubs are just not economically viable. But what about the pubs themselves? Haven't they contributed to their own demise? Years ago the local was just that. It was a convivial place where residents met and socialised, popped in for a quick one after work – it was a home from home. It had atmosphere and character.
Now cosy bars have been replaced with anonymous open-plan spaces. Manufactured 'olde worlde' design fails to deliver the character they promise. Minimal décor leaves us cold.
And remember the friendly barmaid (or barman, let's not be sexist) who knew everyone by name and was privy to more secrets than the priest in a confessional? Try having that sort of conversation with staff in a cool gastro pub!
Supermarkets (another convenient whipping post) selling cheap wine and beer, are blamed for the demise of the pub culture too. Is it really their fault or are they just responding to our demands? In the great pub heyday, how many of us had barbies in the garden before settling down with our mates and a few drinks to watch the footie or that TV talent show final? We can all get merrily plastered at home for the price of a couple of rounds in the pub. When times are hard, is it any wonder people are abandoning the pubs in favour of some home entertainment?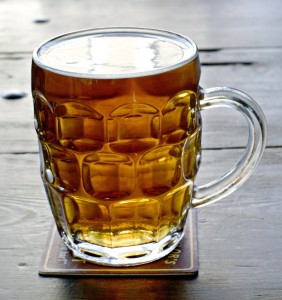 If like me, you're a real beer enthusiast, you'll mourn the loss of the great British pub. Mass-market beers on the supermarket shelves might be cheap, but that's about their only virtue. Real beer doesn't come from Tesco or Sainsburys. Real beer comes from a barrel in a real pub. And if the pubs go, we can kiss goodbye to real beer too.
We can't put the clock back. But until we do something about it, more and more pubs are going to be closed, demolished or converted into blocks of flats.
But for the beer and pub enthusiast, there is a chink of light at the end of the tunnel. As village shops are being saved by community co-operatives, so too are pubs. In Nunhead, East London, a group of residents mobilised themselves and prevented their local from being turned into flats.
The Plunkett Foundation, a registered charity based in Oxfordshire, is helping community co-operatives save their locals by providing support to both threatened and established pubs. And that's the best news I've heard today!
So make no mistake. When it comes to pubs, it really is 'use it or lose it'. Let's get out there and support our locals and these community co-operative ventures. You'll find a list of them here on the Plunkett pub website. As far as I can see, perhaps it's time to stop trying to apportion blame and time to do something about it.
Have one myself? Thank you… don't mind if I do.